Los Angeles Center for Oral & Maxillofacial Surgery is the premier provider for treatment of bone-related oral health conditions in the Los Angeles area.
Osteoporosis is the most common bone disease in humans and causes bones to become less dense and more likely to fracture. It can affect any bone in the body, including the jaw. When one or more parts of the jaw bone become dead and exposed, this is called osteonecrosis of the jaw, or ONJ. 
Treatment for osteonecrosis and other bone-related conditions require special care. Dr. Jay Lee and Dr. Steven Kupferman work alongside specialists at Cedars-Sinai hospital to treat patients with these conditions. If you or a loved one have suffered from jaw bone atrophy or bone-related conditions, we encourage you to contact the trusted oral surgery experts in Los Angeles, CA, to provide exemplary care. 

Types of Bone-Related Oral Health Conditions
Bone-related conditions that affect the oral and maxillofacial region require accurate diagnosing and delicate care. Our experts work hard to treat symptoms associated with these conditions and improve the quality of our patients' lives by any means necessary. There are multiple types of bone conditions that affect the jaw, including: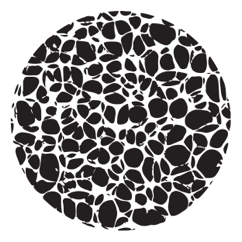 Osteoporosis
Overview
Osteoporosis can affect any bone in the body, although the most common are the hip, wrist, and spine. The jaw and facial bones are also at risk, and when affected, the jaw becomes less dense and tooth loss can occur. Low jaw bone density can cause dentures to fit loosely, resulting in more oral sores. Common causes of this problem are menopause, aging, and a lack of vitamin D or calcium. This condition has also been linked to periodontal disease and tooth loss.
Diagnosis
The biggest indications of osteoporosis in the jaw are loosened teeth, gum disease, or a weakened jaw. Your oral surgeon will take 3D scans to assess the state of the jaw bone and pinpoint atrophied areas. Regular dental visits are essential to identify problems and correct them as soon as possible. 
Treatment
Your specialist will advise you on ways to optimize bone health through a well-balanced diet, high amounts of Vitamin D and calcium, and regular exercise. Avoiding excessive smoking and alcohol consumption may be recommended, and your specialist will help identify ways to optimize your oral hygiene to keep teeth and gums clean.
If left untreated, osteoporosis can increase the likelihood of fractures, even with simple motions like sneezing, coughing, or sudden movements. Some cases can lead to severe tooth loss.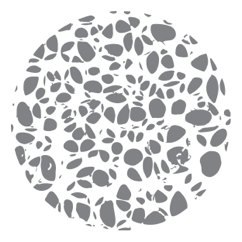 Osteonecrosis of the Jaw (ONJ)
Overview
Osteonecrosis of the jaw, or ONJ, is a condition in which portions of the jaw bone become dead and exposed. Bone fragments may poke through the gums, which some patients mistake for broken teeth. Both the upper and lower jaw can be affected, and patients can experience oral sores, painful gums, or numbness. This condition is sometimes asymptomatic and can develop for no obvious reason, or as a result of a previous extraction in which the socket failed to heal. Osteonecrosis of the jaw does not cause or progress to cancer. 
Diagnosis
Osteonecrosis of the jaw is diagnosed by an oral health specialist after a close examination of the mouth. The specialist looks for exposed bone or unusual bumps and may take 3D scans to see how much of the jaw is affected. 
Treatment
Treatment for osteonecrosis of the jaw aims to reduce or eliminate any symptoms. Your surgeon will remove any loose pieces of bone and may prescribe an antibacterial rinse to treat infected gums, as well as other antibiotic medications. If the patient has no symptoms, no treatment may be required besides routine follow-ups.  
If left untreated, ONJ can cause irreversible bone loss. Portions of the jaw may collapse, resulting in facial disfigurement and the inability to eat, speak, or breathe properly.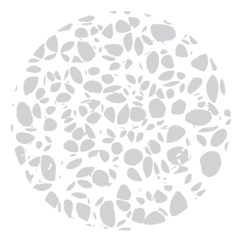 Medication-Related Osteonecrosis of the Jaw (MRONJ)
Overview
Certain drugs used to treat cancer and osteoporosis have been known to cause an adverse side effect of progressive maxillofacial bone destruction. This condition is known as MRONJ, or medication-related osteonecrosis of the jaw. It is caused by antiangiogenic and antiresorptive agents, which include bisphosphonates receptor activator of nuclear factor kappa-B ligand, or RANK-L, inhibitors. 
Diagnosis
MRONJ is diagnosed when a patient has a history or current use of these drugs and necrotic bone in the jaw, which may include exposed bone, swelling and painful gum tissue, or loose teeth that were once secure. If an exposed area of bone remains exposed without healing for 8 weeks due to medication, the patient will likely be diagnosed with MRONJ and begin treatment.
Treatment
MRONJ is difficult to treat, but Dr. Lee and Dr. Kupferman work alongside bone-disease specialists at Cedars-Sinai to rehabilitate the jaw bone and ensure proper function. Affected bone will have impaired healing, which will reduce the patient's capability to handle infections and trauma, such as routine oral surgery procedures or simple tooth extractions. 
Our experts will reinforce good oral hygiene to these patients, and certain steps can be taken to manage the disease while the patient continues bisphosphonates. These include daily irrigation and antimicrobial rinses, antibiotics, surgery to remove necrotic bone, an appliance to protect exposed bone, and other medications. 
If left untreated, MRONJ can cause irreversible jaw bone loss, severe tooth loss, and further infection that can spread to other areas. Severe cases can cause a great deal of pain for the patient, and prompt treatment is recommended to both control pain and infection as soon as possible.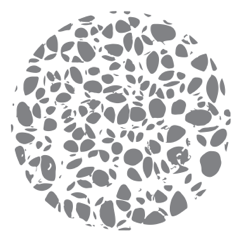 Osteoradionecrosis (ORN)
Overview
Osteoradionecrosis, or bone death, is a severe side effect of radiation therapy. Radiation treatment diminishes the bone's ability to withstand trauma and repair itself, which can be further inhibited by poor nutrition and oral hygiene. Small blood vessels within bone carry nutrients and oxygen to the bone, and radiation destroys some of these blood vessels. While this condition can occur throughout the body, our specialists focus on ORN of the jaw. 
Diagnosis
ORN of the jaw is diagnosed when a dental specialist identifies an oral lesion of bare bone in the mouth. It may cause pain or be asymptomatic, and regular dental visits are essential to early detection and treatment. If the bone remains exposed for about 6 months without the area healing due to radiation, the patient will likely be diagnosed with ORN and begin treatment. 
Treatment
Treatment for osteoradionecrosis involves antibiotic medication to control infection. Depending on the patient's condition, a specialist may recommend hyperbaric oxygen therapy (HBO or HBOT), surgically removing the dead bone, or other methods of therapy. 
If left untreated, osteoradionecrosis can result in massive destruction of the jaw bone, which may cause the maxillary bone to fail altogether. 
Osteomyelitis Bone Infections
Overview
Osteomyelitis is a type of bacterial infection that affects the bone and bone marrow of the jaw. It often causes inflammation, which reduces blood supply to the bone. Without proper blood supply, the bone loses integrity and can atrophy over time. 
Diagnosis
If osteomyelitis is suspected, your specialist may take 3D scans to assess the jaw bone and perform a bone biopsy. The results will confirm the presence of osteomyelitis or other bone-related conditions. 
Treatment
Treatment for osteomyelitis often includes antibiotics and removal of the affected bone, performed by an oral surgery specialist. Your oral surgeon can then place a bone graft in the area where bone was removed to allow new, healthy bone to grow in its place. 
Los Angeles' Experts in Bone-Related Conditions
Dr. Jay Lee and Dr. Steven Kupferman are specially trained to identify, diagnose, and manage osteonecrosis and bone-related conditions of the maxillofacial region. By working closely with the care team at Cedars-Sinai, Los Angeles Center for Oral & Maxillofacial Surgery helps patients reduce the symptoms of these conditions and maintain proper oral function. By visiting our experts, you are receiving compassionate care from trusted professionals in the Los Angeles area and taking steps to improve your health and quality of life. 
Our practice is here for you, and we understand the delicate nature of these conditions. To see how we can help or to schedule an appointment with our oral surgeons, please contact our office in Los Angeles, CA, today.